[Sticky]

KALPA PHARMACEUTICALS
Topic starter
06/10/2021 12:37 pm
Most recently i did a 18 week bulk with all Kalpa products. During my bulk i went from 206lbs to 265lbs. During that time my body transformed like crazy.
I'm not going to list all of my measurements but to give you an example of the size i put on. When i started my arms were 17inches cold, right now cold my arms are around 19.5inches cold. This bulk was supervised by a pro. I was also using igf, growth, and 2 weeks of insulin.
In my most recent bulk i ordered
BOLDAXYL x 10
TRENBOXYL E x 6
STANOXYL x 6
OXANDROXYL x 13
NANDROXYL x 6
DIANOXYL x 6
SUSTAXYL x 7
TESTOXYL C x 7
TESTOXYL E x 7
Thats a lot of products to review. But I promise every single product did everything it was supposed to do.
Sust, cyp, Test e - All are amazing. test and cyp felt pretty similar. sust was hands down my favorite.
Dbol - strength was way up
Tren e- one of my favorite products. strength is insane, crazy changes in the body.
Stanoxyl - hardness and dryness was there
Oxandroxyl - loved this product. strength went up, vascularity was awesome.
Boldaxyl - ran this for the whole 18 weeks. i loved it. Definitely noticed it, vascularity and hunger.
Nandroxyl - strength up, not much water weight (diet) also loved this product. I firmly believe Kalpa Pharmaceuticals does not have one bad product. Hands down the best lab.
Here is a list of websites where you can order legit Kalpa Pharma products:
i've finished my cycle 9 weeks ago and i just finished PCT a week ago. Had a hard time with trenboxyl (night sweats), and oxandroxyl was really good compared to what i tried before. i bought many times stuff labeled as anavar but then it turns out to be something else like Dbol or something. i ran Tren TEST and Var gained 14ibs under very strict diet , keep in mind this is a cutting cycle. i started weighing 209 and i went to 223ibs i lost 7ibs since i finished my cycle and I'm at 215ibs. i also started 8% body fat and i'm now about 7%. i measured using calipers.
I ordered Kalpa Pharmaceutical's Test E and ran it solo for 12 weeks at 500mg/week. The gains in strength and size were outstanding. I put on around 21 lbs, with only a 1.4% increase in body fat (bodpod tested). Strength and libido were through the roof. Sides were as expected, though my back acne was particularly severe. Overall, I had a great experience and would use their products again.
KP Test E 250 - High quality and top shelf no words except for OUTSTANDING huge strength increase appetite increase all lifts have increased proof that Test E alone is always a good choice and powerful choice for quality muscle
Products are very good quality. The oil is thin and i never have any pip after injections. I have done a few cycles with them. I got amazing results with there gear. I never noticed any estrogen side effects from the gear i took .5 mg ed og adex so this probably helped. Im currently on week 9 of sust and eq cycle and could not be happier. My size and strength have gone up and my vascularity is alot better with this cycle. The only side effect i have noticed is my body hair has gotten worse which i can live with.Once my cycle and pct are over im gonna try there clenbuterol/t3 as i have heard its amazing at spot reduction for fat loss.
Kalpa is the best brand i have used you cant go wrong with them.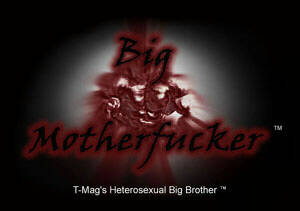 Ok, I have to say that Kalpa puts out some fire!! This review is for kalpa var - oxandroxyl, I have been running it now for two weeks at 50mg daily split am/ pm doses. Veins are really starting to show on upper chest and a few on my quads that I've never had before. Muscles are hardening nicely and pumps are almost to much....just kidding. This is my first exp. with anavar but I have run a good deal of Kalpa compounds before this and have yet to be let down by kalpa. I highly recomend Kapa they are on top of their game forsure!
All products are legit. The clen is stronger than anything Ive used before. All the expected sides that come with clen and let you know its working!! Sweating my ass off constantly. Var is great as well even at 50mg/ day. Strength and pumps increased after only one week. I would recommend and will be using Kalpa again.